✨NEW 2021 HOODIES HAVE JUST ARRIVED IN STOCK✨ 🙌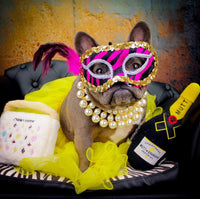 Introducing Harlow (Co-founder & Model)
Introducing Harlow she's also a Co-founder and model for The Frenchy Nation. Harlow is 2.5 years of age. She is our little princess and she loves playing dress ups.
She is the quieter of the two, but she certainly has plenty of sass. Her nick name is Harley quinn and she will regually burst out with a case of the zoomies.
They have both been Featured on the News for being perth most famous pooches .
Plus attended the Rspca million paws walk & Perth pet expo as VIP's
Harlow attends the Perth Pet expo with her Frenchie kisses kissing booth and helps Raise money for charity.
Harlow shares her instagram with her squad
@BentleyTheFrenchieWa
Visit Harlow On Instagram
More Coming Soon...
The Frenchy Nation was designed for all the Fashionistas & High Rollers of the doggie world.
We have plenty more designs / styles and sizes  to reveal...
Make sure you Register your email so you don't miss out .
NEWS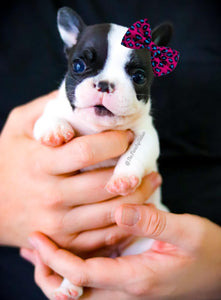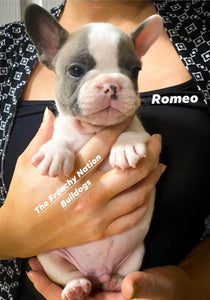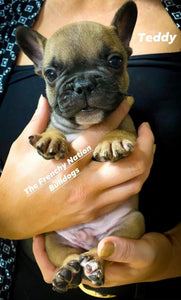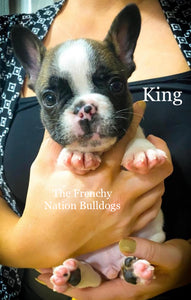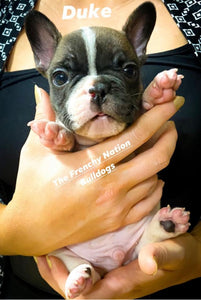 Harlow x Sir Soloman Litter
1x Female (Not Available)
1x Blue fawn pied boy (Not Available)
1x Masked Fawn sable boy (Not Available
1x Double hooded pied fawn sable boy (king ) (Not available)
1x Double hooded pied fawn sable boy (Duke)
(Not available)
They will be 8 weeks of age on the 19/12/20 but may not be ready to leave prior to Christmas I may hold them back for another few weeks . These pups are small & chunky . Both parents are 10kgs & under .
This is a repeat mating .

We are a very small in home French bulldog breeder . Our babies are only available to local Perth homes as I'd like to stay in touch and see them grow up . I only offer our babies to the very best of homes and I must meet all potential families first prior to offering them a pup . 
Only available to loving pet only homes all pups come with a NOT for breeding contract.
Parent's are DNA health tested and have no health issues , allergies or obreathing issues .
I breed for health & temperament . Registered with MDBA . 
email thefrenchynationsquad@gmail.com
Harlow's babies arrived safely
Harlow @Thefrenchynationsquad & Sir Solomon @frenchalishes babies arrived safely into the world .Harlow has made a full recovery and absolutely adores her beautiful babies . 
Bear 🐻 (Boy ) Blue fawn
Paris 🎀 (Girl ) Fawn Sable
Stormi 🎀 (Girl) Black brindle
Lady 👑 (Girl)  White Pied 
7 weeks old 
Both parents weigh 9-10kgs 
Pups  are small & chunky with the most beautiful calm temperaments just like their mummy .
Registered with MDBA The frenchy Nation bulldogs 
both parents have been DNA health tested .
Contact us -  thefrenchynationsquad@gmail.com 
Feel  free to follow us @bentleythefrenchiewa videos & pic posted daily in our Instagram stories .